Shopping Tips to Avoid Bad Purchases
...
The holiday season has passed through another year and you find yourself looking at your bank account wondering where it all went. You probably stopped going out out as much and spending that extra dough, staying in and trying to be mindful of your purchases.
Then
, January and February has us all crammed up at houses starring out the windows and waiting for the nice weather to arrive once again. You're kind of itching to get out there..
Us ladies need to schedule that time for joy -
 

and while the weather isn't breaking just yet; you can certainly do a little shopping to bring some joy into your closet and life !!
While you might be a little "fickle" at times when it comes to spending money on yourself, let's get real.. we also get that !!
Let's take a a good look at some Shopping Tips to Avoid Bad purchases so you can avoid that feeling and
KNOW FOR CERTAIN
your purchase was
superb
!!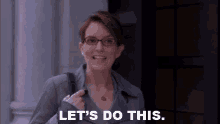 1. Budget your Trip
If money is tight this time of the year or maybe its always kind of tight -
that paycheck to paycheck life is REAL STUFF.
It's important to budget your trip while shopping. If you have saved up a certain amount; STICK TO THAT AMOUNT. When you find yourself at those stores you love- it can almost be liberating to buy it all !! You're going to have that brand new beautiful wardrobe you've always dreamed of. Then, of course reality hits and you realize you went completely bonkers and lost control while making your purchase decisions. 
Make the budget, but most importantly -
stick to it !!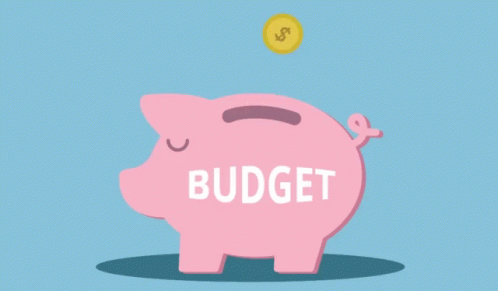 How to : Follow these TWO simple steps
Step 1: Credit cards at home
The best thing you can do for yourself and your budget is to go ahead and leave those debit cards and credit cards at home. Credit card companies make money off those people who rationalize the purchase even though they don't have the money to spend. It would be in your best interest to just leave credit card especially at home.
Step 2: Money set aside for your purchases
Now that you have made your budget and you know what you are able to spend - take yourself to the bank and withdrawal that amount. By using the cash - you are limiting yourself to the amount that you decided previously. Debit cards and credit cards make it so easy to rationalize a purchase. By simply bringing a certain amount of cash, you are able to hold yourself accountable when it comes to checkout.
...
2. Plan out the stores you will visit according to your needs
void the Big Box Stores and Shop Small:
We get it, those Big Box stores sure are convenient and know how to show you what you think you might need. Key word is "think" there...
These big box stores have mastered the selling experience and know exactly what to put out to make you want to spend the money that you don't really have.



It's kind of scary how good they are at it. We've all been there before. It's Red, their decor section is a dreamland and they have coffee there.. you know what I'm saying. Target, they know how to get you every dang time.. SO AVOID IT - if you want a good shopping tip; simply re-read that paragraph again. They know what you want before you know you want it and that my friend can be a dangerous thing at times !!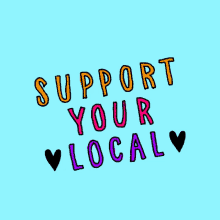 Shopping Small or Shopping Local can be a great way to show your support to your community !! Instead of shopping at those Big Box Store, head into your downtown and see what kind of stores and shops you can find. These stores are invested in their customers and community.
Small businesses are here to cater to our communities specific needs and are committed to helping our customers find pieces that are versatile and make SENSE for their lifestyle.
Small business will invest in YOU in all the ways to make you feel seen and heard and not taken advantage of like those Big Box Stores can do !!
...
Another great tip..
Leave out the places you often don't find things:
While you are out and about shopping - skip the stores that don't bring you joy. If you haven't found something in that store that you wholeheartedly LOVE - then avoid the store.
Think of it this is way : If you walk into a store, the chances of you purchasing something increases simply because you walked into the store - so.. maybe just.. don't go into those stores to begin with. If you hadn't found anything previously, you're just looking to spend money. Being mindful of what your needs are and what stores have the things you truly NEED can be a game changer for that dreaded buyers remorse. 
...
 3. Always make your way to the dressing room
You don't like trying clothes on? You're not alone - SO OFTEN we hear customers say they don't like to try on. We understand - however; we always have your best interest in mind and trying clothes on is always the way to go. Occasionally, the non- try on customer will admit if it doesn't fit they will either give it to a friend or it will sit in their closet. Giving the item to a friend warmed our hearts and we can appreciate spreading the love. However, the idea that an item is just sitting in your closet unused, makes us sad. You could have had a top that fits you JUST RIGHT and makes you feel confident. Get honest about the likelihood of even making it back to the store to do the return. We are all guilty of this from time to time, life happens and you have to prioritize something else. Will you be the person to give it a friend, will it just sit there in that closet for eternity?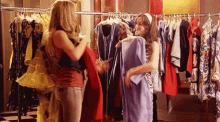 The truth about trying your clothes on is this :

If you don't head to the dressing room : 

It's frustrating when you get home and try it on only to find that it doesn't fit. Great. Now you have another thing to do… or does it just sit in the closet? 
Buyers remorse can leave you feeling broke and disappointed Quoted from

Finder.com
 

"77.2% of Americans say they later regretted buying clothing and shoes."

Be honest with yourself - either way your using your time to do a return which you probably don't enjoy taking the time out of your day to do, OR your taking a moment to try on a blouse to make sure it fits just right for you !! 
We hope these few Shopping Tips to Avoid Bad Purchases helps you for your future shopping needs or wants !! Don't forget to schedule time for joy - you deserve it !!
---